Music Audio Production Sound Engineering Vancouver
Music & Audio Production Vancouver | Audio & Sound Engineering Vancouver
Pro Soul Studios, Vancouver:
AUDIO PRODUCTION:
Dialogue Editorial & Dubbing in multiple languages / ADR
Foley
Sound Effects Editorial
Re-recording Mixing (stereo and up to 7.1)
Audio Restoration
Audio Books
ORIGINAL MUSIC PRODUCTION:
Original Music Production in Vancouver in many genres including EDM, Hip Hop and Rock
Film & Game Scoring & General Music Composition
TV Commercial Soundtracks
Audio Branding
Producer & Musician Network
Orchestration & Arrangements, Live Orchestra recording
Red Book Audio Mastering
WE ALSO DO:
Podcasts & Web Content
Radio Spots
Localization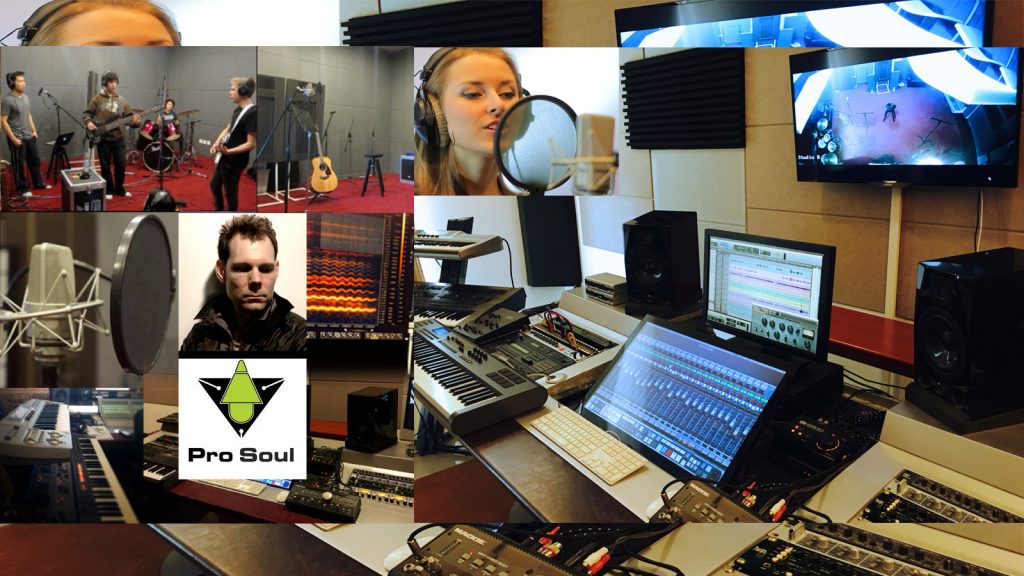 Why Pro Soul Studios is your best option for recording, music composition, mastering, sound design / film post production, and audio production in Vancouver:
Top quality equipment in the world like: Apple, Neumann, Universal Audio, JoeMeek, AKG, Sennheiser, RME, ADAM, CAD, Rode, Audio Technica, Sure, Slate, Focusrite, JBL, Roland, Yamaha, Korg, Tech 21 hardware with Mogami cabling and Neutrik connectors all the way!
Pro Tools, Cubase, Nuendo, Logic with Waves, Audio Ease, Izotope, Sound Toys Spectrasonics, Native Instruments, East West, Slate software to name a few, no cracked software, no worries of legal issues with your audio production and sound engineering in Vancouver.
1, 7.1 surround sound mixing Vancouver with 32bit, 96kHz sound quality, and mastering to any format
In house professional music producer, composer and audio engineer Jarome Matthew with 20 years experience working in North America with top artists.
We have a massive sound and stock music library including custom recordings from China, all legitimate licenses
Music Mastering using tube preamps & vintage equalizers, our cutting edge system gives you industry standard volume without affecting the dynamics of your carefully perfected mix! We can also remove distortion, clicks, noise & other unwanted audio issues.
We work with some of the top artists and companies, like Darryl Kromm,  Cheng Lin程琳, Escape Plan逃跑计划, By2, Universal, Audi, VW, and Discovery Channel
We respect your creative vision and suggest and assist, but never force our own ideas on a client. Great service.
We care about our reputation, and want our clients to be happy enough to come back, and they do!
We have a fantastic team of world class audio professionals and musicians from all over the world
Our work conforms to the most discerning standards for the highest quality.
Despite our world class equipment, experience and resources, our rates are reasonable, lower than many professional studios offering production and audio engineering in Vancouver.
We can connect remotely to other studios and talent, or patch you into our session from anywhere using Source Connect Now
Watch a feature about Pro Soul Studios from BTV here.
Watch a documentary about The Hunters working in the studio
Here's the recording booth. It's professionally built to be completely isolated from outside sound, and is large enough to fit a full live band or choir: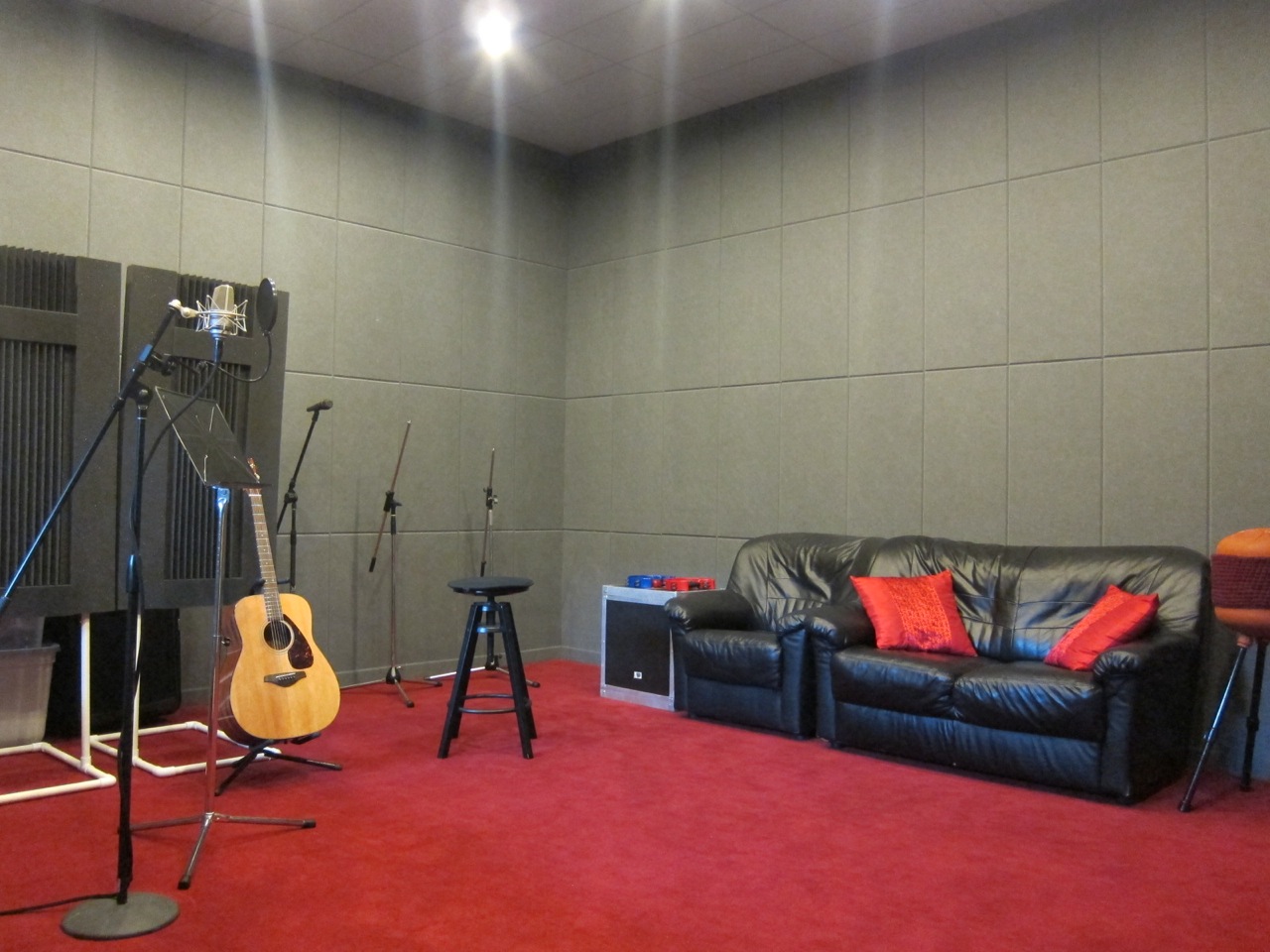 The studio is designed with a sophisticated hardware/software system that corrects anomalies and imperfections in the room for monitoring speakers.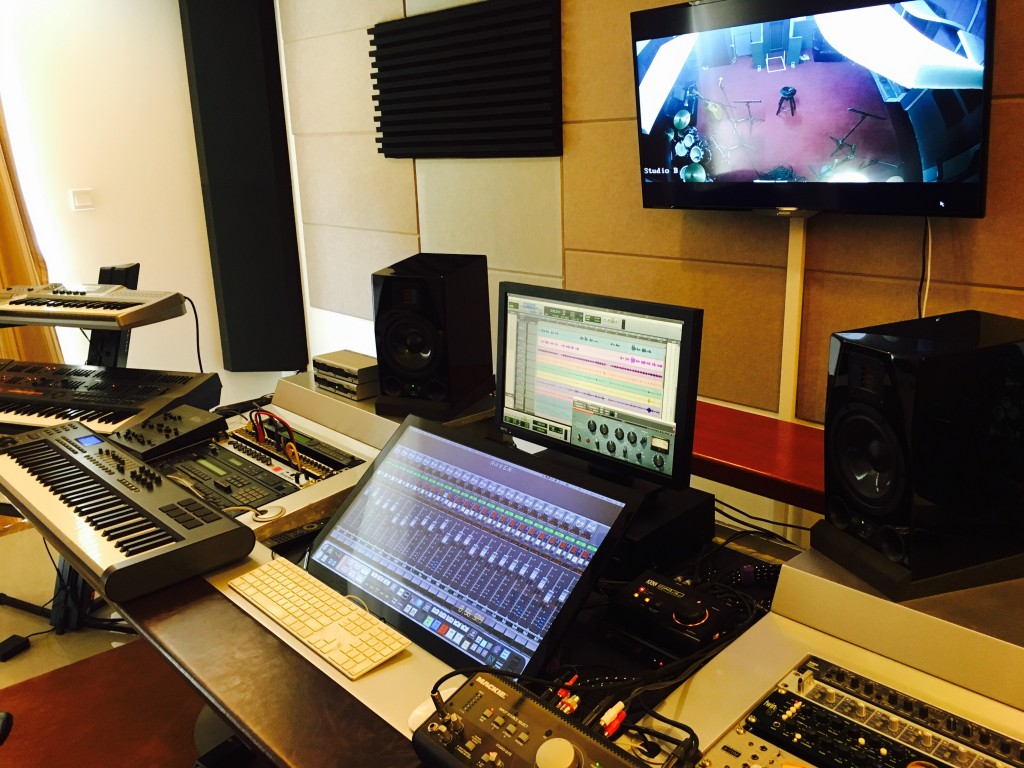 Jarome Matthew, Pro Soul Studios Audio Producer and Supervising Sound Editor:
Contact Us to book your session or to find out more.